New officers thanked for stepping forward as Police Scotland increase recruitment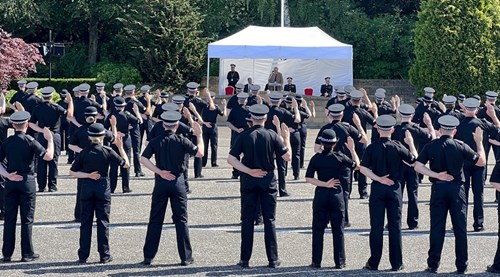 Sir Iain Livingstone QPM, Scotland's Chief Constable, thanked 300 new probationary Constables as they took their oath of office during a ceremony at Police Scotland's Headquarters, Tulliallan, today (Wednesday, 27 July, 2022). The new officers are the latest to join the national Service which has increased recruitment and is encouraging people to apply.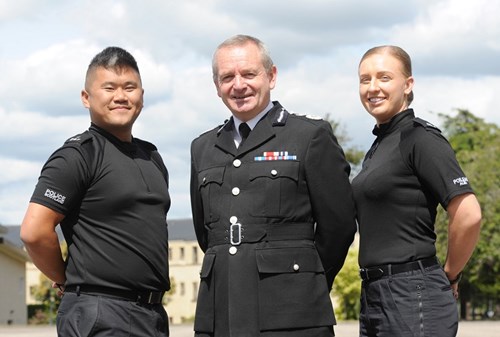 Sir Iain said: "The office of Constable is a key role in our communities and swearing the oath is a significant moment for those entering this demanding but hugely rewarding vocation. "Today is an important occasion to welcome and thank those who step forward to take on the responsibilities and duties of a police officer and join our shared mission to safeguard our fellow citizens.
"Anyone can be a Police Constable. Our new recruits are drawn from diverse communities, backgrounds and experiences. What unites officers within Police Scotland are our shared values of integrity, fairness, respect and a commitment to uphold human rights.
"These values underpin our bond of trust with our communities and are key to the consent from which we draw our legitimacy. "Our values underline that discrimination has no place in society and no place in policing. The oath of office ceremony is an opportunity for me to personally emphasise the standards which the Service and the public expect from our officers.
"We are actively recruiting. Those interested in a stimulating and varied career where you can improve people's lives should visit our website to find out more." Police Scotland has increased recruitment in response to lower officer numbers as a result of training delays due to Covid and the COP26 climate change summit, and increased retirals resulting from changes to pension arrangements.
Applicants must have a good level of fitness and be at least 17.5 years old when they apply.
There is no upper age limit.
Learn more about police officer recruitment[1]
References
^ police officer recruitment (www.scotland.police.uk)